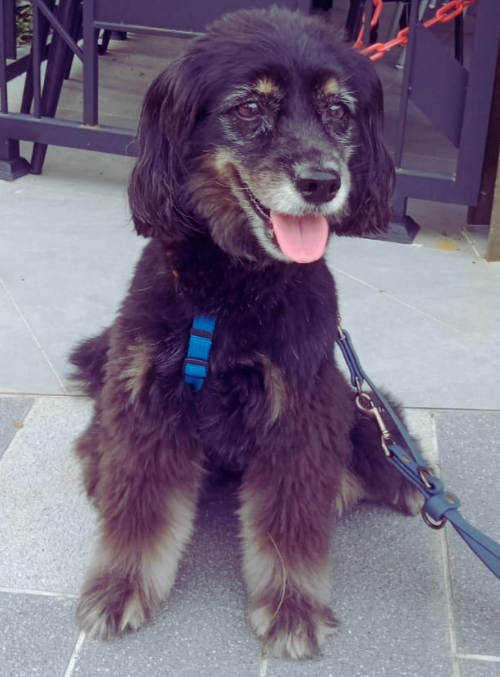 Name: Kiyo
Codename: OG
Breed: Cocker Spitz
Age: 12 years
I'm a happy-go-lucky gal! I get super excited when someone rings the doorbell 🔔 and I'll start barking and spinning round and round.
My family got me a sister 🐕 a few years back and at the beginning, I found her quite annoying but now, I find her company enjoyable!
My pack and I are on an exciting MISSION! Our goal 🎯 is to walk ONE MILLION steps 🐾 and we hope you'll join us on this important MISSION. Your part will be to give as much 💲💲 as you can to help our dear friends at Animal Lovers League.
Animal Lovers League is their home for now till they find their furever homes. And in order for ALL to continue taking care of our friends, they'll need money for food, medical 💉 and rent. Together, we can definitely help! 👍🏽
Total Steps for Kiyo: 41,604