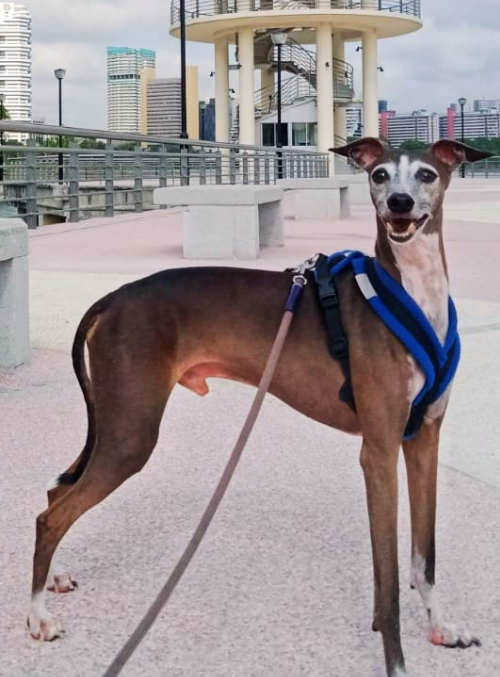 Name: Rappy
Codename: Diva
Breed: Italian Greyhound
Age: 9 years
How do you do? Welcome and thank you for stopping by my page. Personally, I would love to just laze around all day and be pampered from head to tail. But I believe in paying it forward and walking for a greater cause than myself.
My friends and I will take on this mammoth task of ONE MILLION steps and all we ask of YOU, is to open up your wallet and transfer as much money 💵 as you can to our dear friends at Animal Lovers League.
What is money 💰 if you can't do good, right?
Total Steps for Rappy: 66,888